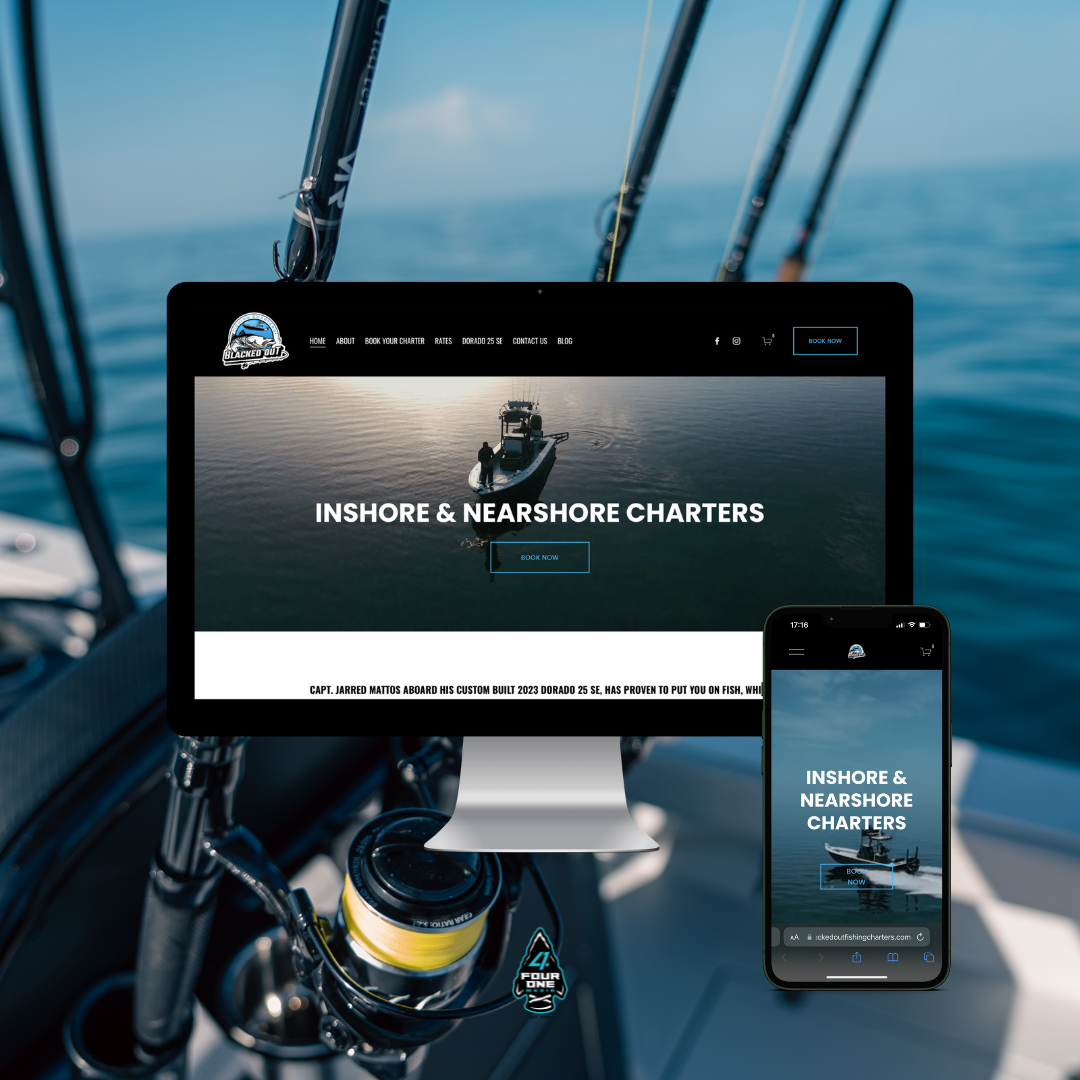 BLACKED OUT FISHING CHARTERS
A Tampa Bay local charter captain tasked us with creating their website. They needed the site to showcase the brand, harness bookings, & get the organic/paid traffic. We constructed this site with Squarespace along with some custom back end features, a half day content shoot (Photo & Video), & graphic design work.
The client has tasked us additionally to manage their account & manage/strategize digital marketing efforts.